The Q4 BD Exec Forum offers Broker/Dealer Executives the opportunity to meet with their peers and solution providers from innovative investment institutions and FinTech companies.




Over the course of 2.5 days, attendees can participate in engaging roundtable discussions, hear from inspiring keynote speakers, and enjoy personalized, one-on-one meetings. The event also includes multiple networking opportunities, including an opening night cocktail reception and sponsor hosted dine around and dinner.
Trending Discussion Topics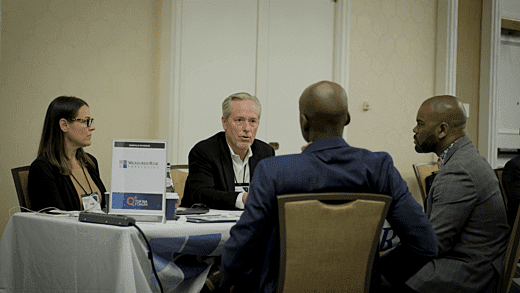 PowerMatch™ Sessions
PowerMatch™ Sessions last approx. 20- minutes each and sponsors participate in multiple sessions. To help ensure that your meetings are as productive as possible—we'll apply our unique iLike™ matching methodology to capture attendee interests and facilitate meaningful introductions.

For general inquiries:
Please reach out to contact@finlocity.com
For press-related inquiries:
Please reach out to contact@finlocity.com
For programming-related inquiries:
Please reach out to alan.giancaterino@finlocity.com
For sponsor/attendee-related inquiries:
Attendees/Delegates: Jonathan.Malave@q4forums.com
Sponsorship: Alan.Giancaterino@finlocity.com or Ryan.Metzler@finlocity.com
Disclaimer
The Finlocity Q4 BD Exec Forum, Website pages, and all associated content are solely intended for use by financial services professionals and solution providers. All other uses are prohibited without express written permission.